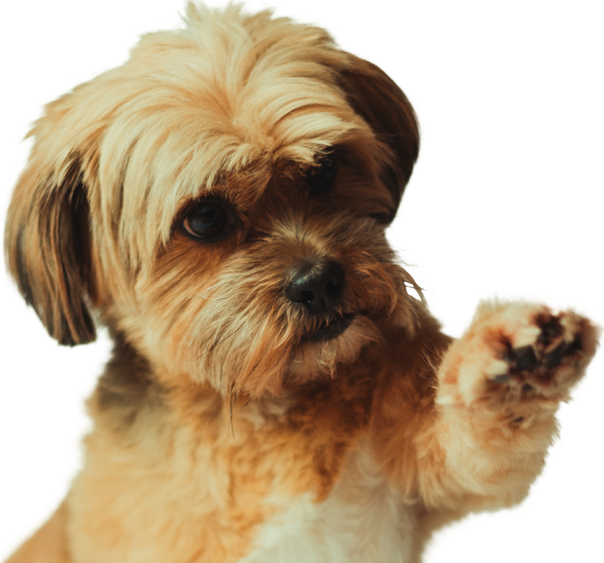 A Complete Dog Grooming Service
My name is Debbie, I offer one-to-one personalised grooming sessions for your dog(s) within the comfort of your own home.
I bring all the necessary equipment to your home, I set myself up wherever you think most appropriate, for example a utility room, conservatory, kitchen, garage or perhaps outside in the warmer months.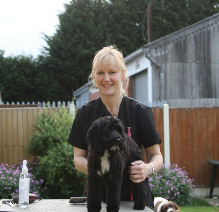 A grooming session consists of clipping and styling to each owners individual preferences, bathing, blow dry, nails cut, ears plucked and attention to glands if required, with the final touch of doggie cologne finishing spray.
I work speedily and efficiently to ensure your dog does not become stressed, I maintain a calm and caring manner throughout, with utmost patience at all times. Owners are welcome to stay in the room whilst I groom and have a chat or to leave me to it (depending on how best the dog behaves and owners convenience).
My service to you and your much loved pet is an alternative to the sometimes stressful visits to grooming salons or being taken away into the back of a mobile grooming van. You have the opportunity to stay with your dog throughout the grooming session. I blow dry with a hand held dryer, there is no trauma of your dog being put into a drying cabinet or put into a cage amongst other dogs.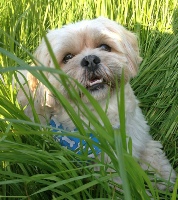 My Pet Dog Stanley
I have a genuine love for every dog I come into contact with and treat them as I would my own. Dogs have been a passion all my life and have never lived without one (or six).
I believe every dog has their own personality and temperament, they should always be treated with the same love and respect that they all deserve.
I cover the Stafford and Rugeley area, please call me for an appointment or more information. 07872 021198